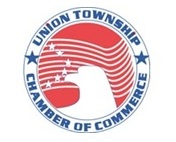 Our Chamber is an active and continuously growing group of businesses who know the value of networking and partnerships!
Membership provides you direct access to leaders of government, decision makers in the community and colleagues who share your desire for success in today's ever changing business world.
Being a Chamber Member tells your customers that you are part of an association that prides itself on superior performance and quality service. The Chamber logo on your wall illustrates that you are supported by a network of business heads, entrepreneurs, civic leaders and volunteers whose mission is to unite, strengthen, represent and promote their individual and collective growth.
The Chamber is YOUR success! JOIN US! Inquires about membership may be direct to ExecutiveDirector@UnionChamber.com (Jim Masterson, Executive Director/CEO)
Wednesday, August 25, 2021 5 PM – 7PM
The AVE
1070 Morris Avenue
Union, NJ


Join us as we mark this year's Mayor's Day 5K, to be held on September 26. Help us to honor our sponsors and learn about this year's cause.
Mingle and network with other Chamber members by the pool or enjoy a glass of wine on us! Food provided compliments of The AVE of Union.
Admission is free. Pre-registration is

required.

Register online or contact the Chamber to register: (908) 688-2777 or executivedirector@unionchamber.com
Parking is Available at the Train Station
Sunday September 26, 2021
Union High School,
Cooke Memorial Field,
Union Township NJ
9:00AM – 11:00 AM
Thank you to our sponsor!

USATF Certified Course Map
Fast USATF certified course through Union Township, NJ ChronoTrack Chip timing. Chip start, chip finish. Sign up online and save! For those 18 and under, the entry fee will be $10, not the listed fee. Race Day registration will be available at race site.
Each Year, a portion of the proceeds from the Mayors Day 5k goes to help a deserving local family.
Our 5K Recipient for 2021 – Meet Davian
Davian Keith Simpson was a happy, healthy, smart and carefree eight-year-old boy who enjoys going to the beach and playing video games.A student at Franklin School in Union, he loves watching Garfield cartoons, Transformers movies, DC Nation and Marvel. Davian loves his cat,"Midnight" and puppy,"Cujo."The youngest of his siblings, Davian has four brothers and one sister. He is also growing up with his two nieces and two nephews who are around the same ages and are very close.
In November 2020, he started having headaches, vomiting, vision loss, lost mobility on his right (which made it hard for him to walk)and difficulty swallowing.
In December, Davian's Dad took his sister and him to IHOP . Davian started vomiting while eating, came home, and told his mother.She immediately took him to Overlook Medical Center.
The ER team ran MRI and CT scans. The doctor from Neuro-oncology came in to talk to the family about Davian's condition. According to his Mom, Shanita Gordon, "that's when time and the world stopped for me." Davian then started radiation therapy at Morristown Medical Center.
After being on the steroid Dexamethasone for about a week and having radiation for four days, Davian's condition worsened. After a trip to the ER again, they discovered that Davian's heart rate was dropping, his blood pressure was high and he had an excessive amount of brain fluid building up.If he did not undergo surgery right away, the family could lose him.
His diagnosis: DIPG "diffuse intrinsic pontine glioma," a type of brain tumor found in the brainstem known as the pons.
Shanita stayed at the hospital with him for three weeks and then Davian was released home where he has PT and OT.He has made big strides and can now move his whole right side and is learning to stand and walk again. It is very hard for him, but he is pushing through.
There is no known treatment for Davian's condition. The family takes everything day by day, consulting with doctors regarding other treatments;but they are only in Phase One of their trials which can be good or bad depending on the patient.