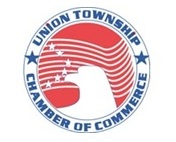 Our Chamber is an active and continuously growing group of businesses who know the value of networking and partnerships!
Membership provides you direct access to leaders of government, decision makers in the community and colleagues who share your desire for success in today's ever changing business world.
Being a Chamber Member tells your customers that you are part of an association that prides itself on superior performance and quality service. The Chamber logo on your wall illustrates that you are supported by a network of business heads, entrepreneurs, civic leaders and volunteers whose mission is to unite, strengthen, represent and promote their individual and collective growth.
The Chamber is YOUR success! JOIN US! Inquires about membership may be direct to ExecutiveDirector@UnionChamber.com (Jim Masterson, Executive Director/CEO)
Union Chamber Businesses Scholarship
"Partnership for Success – 2023"
Each year, the Chamber awards scholarships to Union High School Seniors. Over time, we came to learn that our members would also like to provide scholarships, but were not able to do so individually. In response, we created an opportunity to contribute collectively to the Chamber's Scholarship Fund, thus allowing us to grant multiple scholarships or one large scholarship (depending on the funds received). We invite all Chamber members to join with us – and together, we can make a great impact in our community!
Donate Here!
Join the Chamber in welcoming Union Township Mayor Manuel Figueiredo, as well as Members of the Township Committee and Key Department Heads, as the Mayor shares his vision for the Union in the upcoming year!
Wednesday, February 15, 2023
5:30 – 7:30PM
ConnectOne Bank
356 Chestnut St. Union, NJ
Note: This is the FIVE POINTS branch located at 356 Chestnut St..
Cost: $10 for Members, $15 for Guests
** Registration is Required **
Click to register online or contact the chamber at ExecutiveDirector@UnionChamber.com or call 908.688.2777
Refreshments will be served
Parking is available in the branch's parking lot and at the Chamber Office across the street