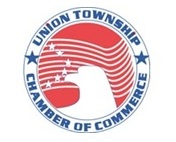 Our Chamber is an active and continuously growing group of businesses who know the value of networking and partnerships!
Membership provides you direct access to leaders of government, decision makers in the community and colleagues who share your desire for success in today's ever changing business world.
Being a Chamber Member tells your customers that you are part of an association that prides itself on superior performance and quality service. The Chamber logo on your wall illustrates that you are supported by a network of business heads, entrepreneurs, civic leaders and volunteers whose mission is to unite, strengthen, represent and promote their individual and collective growth.
The Chamber is YOUR success! JOIN US! Inquires about membership may be direct to ExecutiveDirector@UnionChamber.com (Jim Masterson, Executive Director/CEO)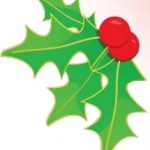 Celebrate our Accomplishments in 2022 & Ring in 2023!
Join us for Wine & Food at Northfield Bank
Meet & Greet Your Colleagues
Wed. December 14, 2022
Northfield Bank
1305 Morris Avenue
(corner of Salem & Morris Aves)
Union, NJ
5PM – 7PM
Thanks to our Host
Admission: FREE
To Register NOW, contact the Chamber at (908 688-2777 or ExecutiveDirector@UnionChamber.com
Inspire. Imagine. Ignite.
2022
Multi Chamber Networking Event
Tuesday Oct. 18, 2022
5:30 – 8:00PM
Galloping Hill Caterers
1085 Galloping Hill Rd. Union, NJ
Meet Members of Other Local Chambers
Broaden your business network and come mingle over Spiral Pasta Salad, Assorted International Cheeses, Grilled Marinated Vegetables, Passed Hot Hors D'oeurves. Roast Beef & Roast Ham Carving Stations. Chafing Dishes featuring Chicken Francaise, Seafood Fra Diavolo, Fusilli Primavera . Oven Roasted Rosemary Potatoes and Vegetables Dessert, Coffee & Tea, and a Cash Bar
Event Limited to 275 Attendees
$45 members / $60 non-members / $15 extra for walk-ins