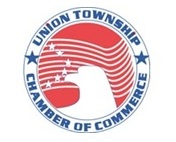 Our Chamber is an active and continuously growing group of businesses who know the value of networking and partnerships!
Membership provides you direct access to leaders of government, decision makers in the community and colleagues who share your desire for success in today's ever changing business world.
Being a Chamber Member tells your customers that you are part of an association that prides itself on superior performance and quality service. The Chamber logo on your wall illustrates that you are supported by a network of business heads, entrepreneurs, civic leaders and volunteers whose mission is to unite, strengthen, represent and promote their individual and collective growth.
The Chamber is YOUR success! JOIN US! Inquires about membership may be direct to ExecutiveDirector@UnionChamber.com (Jim Masterson, Executive Director/CEO)
65th Annual Ball
Postponed, But not cancelled
We WILL Celebrate!
A little party never killed nobody, so kick your heels up, knock your drinks down and party like its 1922! Join us at the Union Township Chamber of Commerce's 65th Annual Gala, aptly themed "Moving into 2020 – with the Roaring 20's!" This event promises to be the bee's knees!
OPTIONAL, BUT FUN!
Flapper, 20's era, Gangstah dress will make your photos memorable!!
PLEASE NOTE
This event sells out quickly — we urge you to reserve your ticket as soon as possible to avoid disappointment.
RSVP
Download the registration form
Mail check with form to
355 Chestnut Street, Union, NJ 07083
Email: info@unionchamber.com
Phone: 908.688.2777
Please indicate your entrée choice (Surf and Turf, Chicken Francaise, Salmon, or Vegetable Lasagna)